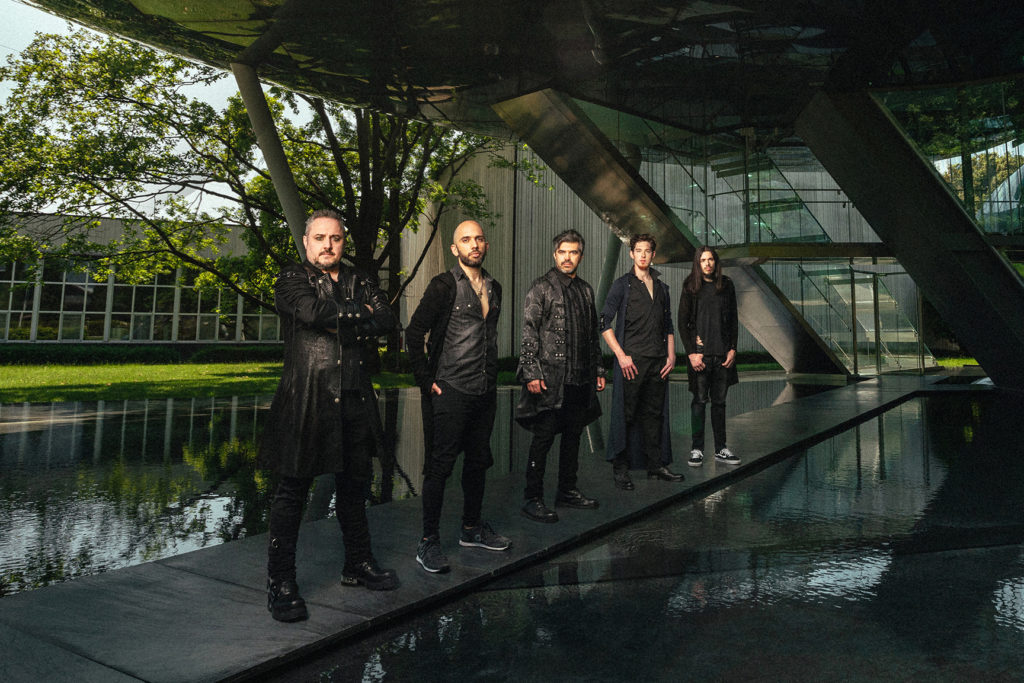 photos by Kyrhian Balmelli
Following their successful European tour with Evergrey, Swiss-Italian cinematic/progressive metal outfit VIRTUAL SYMMETRY has issued a new official video for "Fantasie Di Verita," the epic song found on the band's eponymous fourth album, which was released in September through Sensory Records.
Featuring eight immersive songs, Virtual Symmetry was recorded by the band then mixed and mastered at Domination Studio by Simone Mularoni (DGM, Michael Romeo, Turilli Lione Rhapsody) and completed with artwork and photography by Kyrhian Balmelli.
The new video was directed by Giampiero Zappa. VIRTUAL SYMMETRY vocalist Marco Pastorino writes, "We decided to release the video of 'Fantasie Di Verità,' one of the most appreciated tracks from our latest album and one of the most requested tracks of the tour with Evergrey. We enjoyed every single day and every single moment of these thirty-four shows all over Europe. We can't wait to see all of you again next year"
Watch VIRTUAL SYMMETRY's official video for "Fantasie Di Verita" now at THIS LOCATION.
Virtual Symmetry is out now through Sensory Records on CD and digitally at the label webshop HERE and at Bandcamp – the standard version HERE and the 24-bit hi-res version HERE. Also watch the "Come Alive" video, "Butterfly Effect" lyric video, and "The Paradise Of Lies" video at the band's YouTube page HERE.
VIRTUAL SYMMETRY was founded in 2009 as a solo project of guitarist Valerio Æsir Villa, when the first ideas for the debut album, Message From Eternity, began taking shape. The band's lineup has since expanded to now include vocalist Marco Pastorino, keyboardist Marco "Mark" Bravi, bassist Alessandro Poppale, and drummer Alfonso Mocerino. Featuring members of Temperance and Fallen Sanctuary, the band is a revelation in the progressive metal universe, stunning their fans and listeners with influences which range from classical music to contemporary metal and a style characterized by epic suites, rich of cinematic elements and balance between melody and technique, leading the listeners through a dynamic and emotional journey in each track.
Between 2018 and 2020, VIRTUAL SYMMETRY composed and produced their third album, Exoverse, which was recorded at Peter Gabriel's Real World Studios in Bath, UK, and featured special guests including legendary drummer Thomas Lang, a return performance by Dream Theater keyboardist Jordan Rudess, saxophonist Ruben Paganelli, the symphonic orchestra Sinfonietta Consonus, and Evergrey's Tom S. Englund. Some honorable mentions among their live shows are 2015's debut live show with Evergrey and Dream Theater, 2017's live show supporting Deep Purple's keyboardist Don Airey.
"For VIRTUAL SYMMETRY, they aren't just a prog metal band, they are their own sound and vision. With audiovisual-like beauty, and probably the brotherhood between the four members of the group, it is an epic paragon that they've unleashed for 2022." – Echoes And Dust
"No aspect is neglected here, whether we are talking about the excellent level of compositions, the flawless execution or the impeccable degree of production, we are really entitled to a neat and professional work. It will certainly be a wonderful discovery for all progressive metal fans and a great introduction for all those who wish to broaden their musical horizons. 9/10" – Profil Prog
"The twenty-minute opening track in particular is an amazing demonstration of the band's talents, covering the full range from heavy, to soft to somewhere in between, and it allows all of the musician's plenty of room to shine, along with the vocals. 9/10" – My Global Mind
"Virtual Symmetry is slickly produced, well written, and features top-notch performances. The band is clearly aiming for the same rarified air as the bands mentioned, and they come pretty close across the entire album." – Heavy Music Headquarters
"I like the restraint the band shows when it comes to the piano and keys. They are just enough to tantalize your senses. I don't think that I need to mention the vocal prowess of Marco Pastorino, but in case I do, just know that he has one of the best voices out there right now, in any genre. Get this before it burns a hole in the packaging." – Metal Temple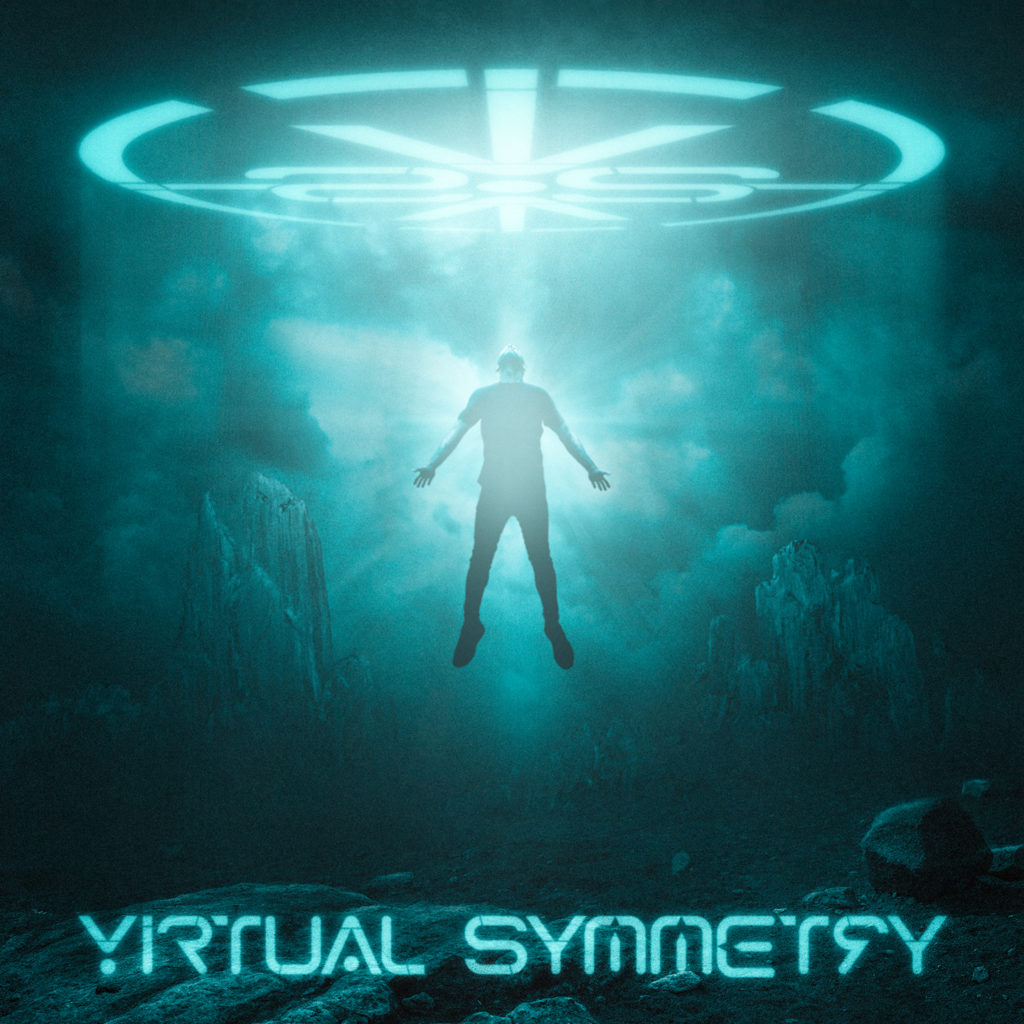 https://www.virtualsymmetry.com
https://twitter.com/virtualsymmetry
https://www.instagram.com/virtualsymmetryofficial
https://www.facebook.com/VirtualSymmetryOfficial
http://www.lasersedgegroup.com
https://lasersedge.bandcamp.com
http://www.facebook.com/TheLasersEdge
http://www.twitter.com/thelasersedge
The post VIRTUAL SYMMETRY: Swiss/Italian Progressive Metal Act Releases "Fantasie Di Verita" Official Video; Eponymous Fourth Album Out Now On Sensory Records first appeared on Earsplit Compound.