Brooklyn, New York sludge metal trio SOMNURI will support psychedelic doom duo Telekinetic Yeti on a portion of their US tour this July. SOMNURI's part in the journey begins July 5th in Des Moines, Iowa and remains through July 26th in Tulsa, Oklahoma. Additional support will be provided by Stinking Lizaveta. Tickets are on sale now. See all confirmed dates below.
SOMNURI will be touring in support of their upcoming third full-length, Desiderium, set for release on July 21st through MNRK Heavy.
Recorded at Gojira's Silver Cord Studios, mixed by Justin Mantooth at Westend Studios, and mastered by Brad Boatright at Audiosiege Mastering, on Desiderium, the band — singer/guitarist Justin Sherrell, drummer/producer Phil SanGiacomo — weaves seamlessly through a variety of tempos and sounds, giving some well-trodden genres new roads to travel. Songs like "Paramnesia" swing in like a sludgy wrecking ball, calling to mind the likes of Eyehategod and Crowbar in their heaviest moments. Instead of going for all-out mosh parts, the band pulls back, allowing Sherrell to get a few clean vocals in before charging back up on full assault. Sherrell's voice is insanely versatile, both able to deliver soul-filled clean vocals and some grim screams. It's the perfect counterpoint to the band's instrumentals, weaving a ladder between sludge, grunge, psych-rock and more. All of this leads to something like Alice In Chains if they got way into acid and wanted to go full-tilt heavy.
Watch the video for Desiderium's first single, "What A Way To Go," at THIS LOCATION. 
Desiderium features cover art by Alex Eckman-Lawn and will be released on CD, LP, cassette, and digital formats. For preorders, go to THIS LOCATION.
SOMNURI w/ Telekinetic Yeti, Stinking Lizaveta:
7/06/2023 Hi-Dive – Denver, CO
7/07/2023 Aces High – Salt Lake City, UT
7/08/2023 Shredder – Boise, ID
7/11/2023 The Wise – Vancouver, BC
7/12/2023 Shakedown – Bellingham, WA
7/13/2023 El Corazon – Seattle, WA
7/14/2023 Dantes – Portland, OR
7/15/2023 John Henry's – Eugene, OR
7/18/2023 Bottom Of The Hill – San Francisco, CA
7/19/2023 Winters Tavern – Pacifica, CA
7/20/2023 Transplants Brewery – Palmdale, CA
7/21/2023 Knitting Factory – Hollywood, CA
7/22/2023 Nile Theatre – Mesa, AZ
7/25/2023 89th St – Oklahoma City, OK
7/26/2023 Mercury Lounge – Tulsa, OK
SOMNURI:
Justin Sherrell – guitar, vocals
Phil SanGiacomo – drums
Mike G – bass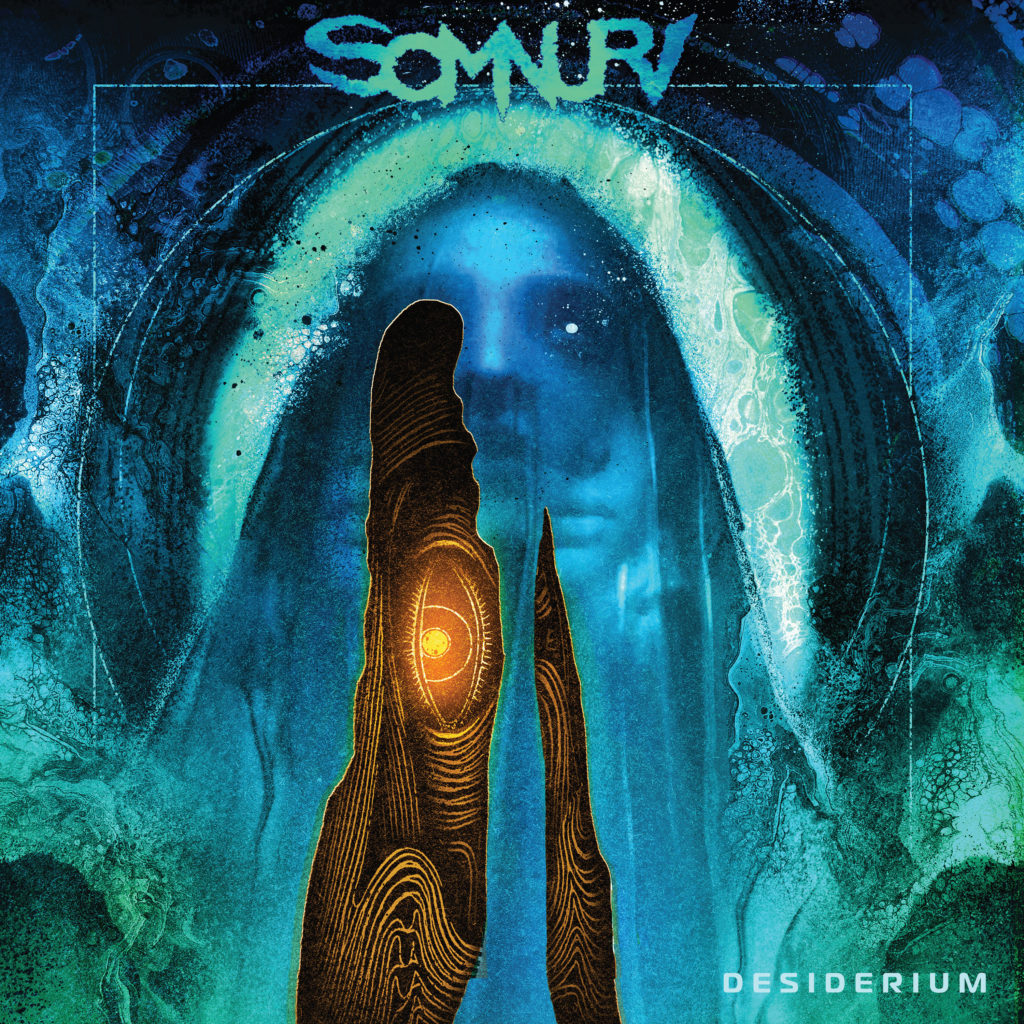 http://www.somnuri.com
http://www.facebook.com/Somnuri
http://www.instagram.com/somnuri
http://www.twitter.com/somnuriband
http://www.mnrkheavy.com
http://www.facebook.com/MNRKHeavy
http://www.instagram.com/MNRK_heavy
http://www.twitter.com/MNRKHeavy
The post SOMNURI: Brooklyn Sludge Metal Trio Confirms Tour Dates With Telekinetic Yeti; Desiderium Full-Length To See Release This July Via MNRK Heavy first appeared on Earsplit Compound.