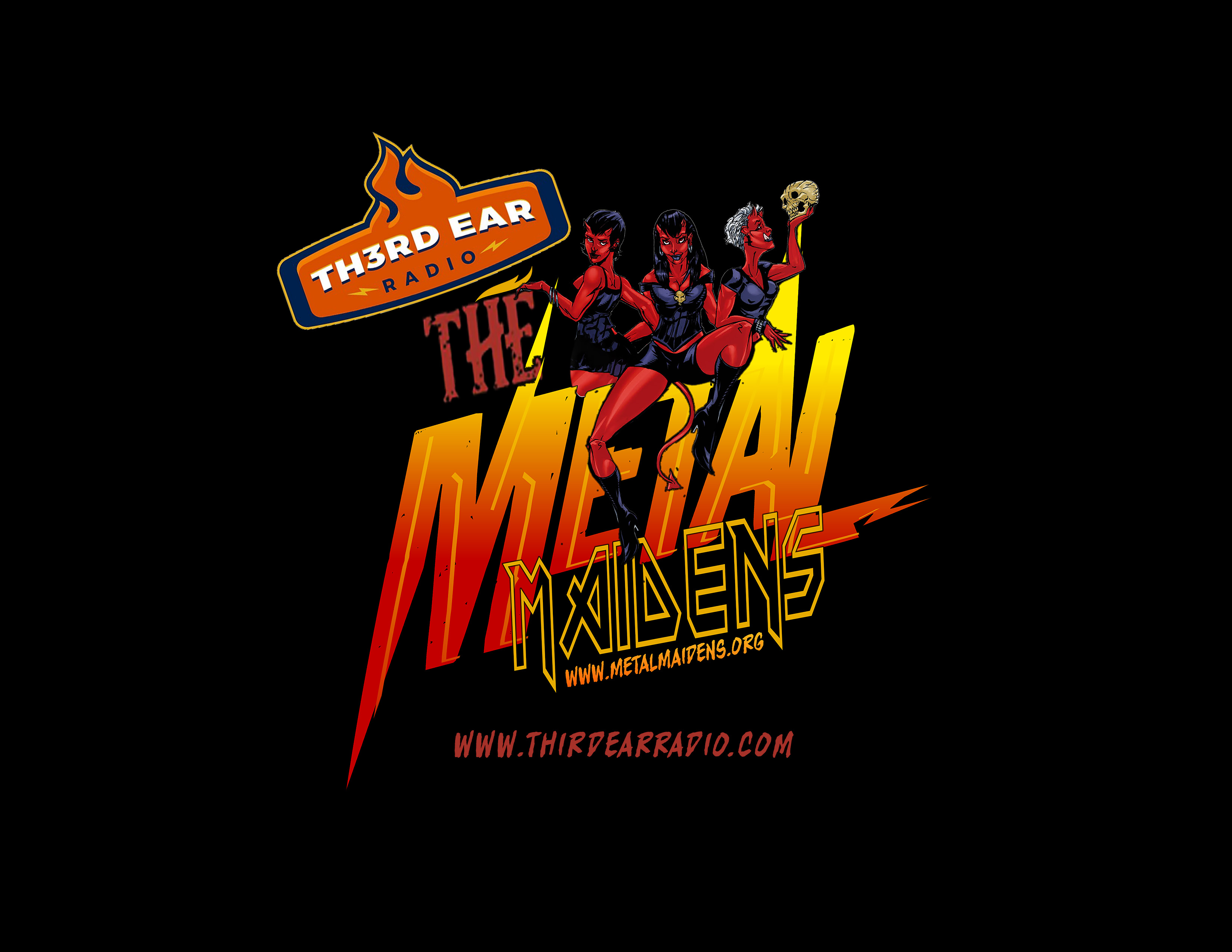 Metal Mondays with the Metal Maidens on Third Ear Radio is a specialized show dedicated to all the headbangers and metal enthusiasts out there. Every Monday at 7pm Mountain Time, fans of the genre can tune in to Third Ear Radio at www.thirdearradio.com for a curated selection of metal tracks that will electrify the start of their week.
The Metal Maidens, a duo or group of female metal aficionados, host the night with a passion that is palpable through the airwaves. They bring not just music, but a sense of community to metal fans, engaging with their audience and sharing their knowledge of the genre that runs deep and wide. 
Whether it's thrash, black metal, death metal, power metal, or any subgenre within the metal spectrum, the Metal Maidens ensure that each show is filled with ripping riffs, earth-shattering drums, and epic vocals. They're committed to showcasing a range of bands from iconic forefathers of the genre to the underground acts that deserve the spotlight. With their fingers on the pulse of the metal world, you can expect to hear the latest releases, alongside classics and deep cuts.
Listeners are encouraged to engage with the Metal Maidens. The show thrives on audience interaction, and they frequently seek input on what tracks or bands should hit the airwaves next. Whether you want to hear the pioneering sounds of Black Sabbath, the face-melting solos of Megadeth, the brutality of Cannibal Corpse, or the symphonic elements of Nightwish, your suggestions are more than welcome. 
Fans can reach out via the website, social media, or even through direct requests during the show. It's a community-oriented program that not only plays music but also discusses band histories, concerts, and metal culture. It's a chance to connect with like-minded individuals, discover new music, and celebrate the genre that reverberates with raw energy and emotion.
So, don't miss Metal Mondays with the Metal Maidens on Third Ear Radio – a show where the metal community comes together to kick off their week on the heaviest note possible. Raise the horns and prepare for an auditory assault that will set the tone for the rest of your week in the most metal way imaginable!