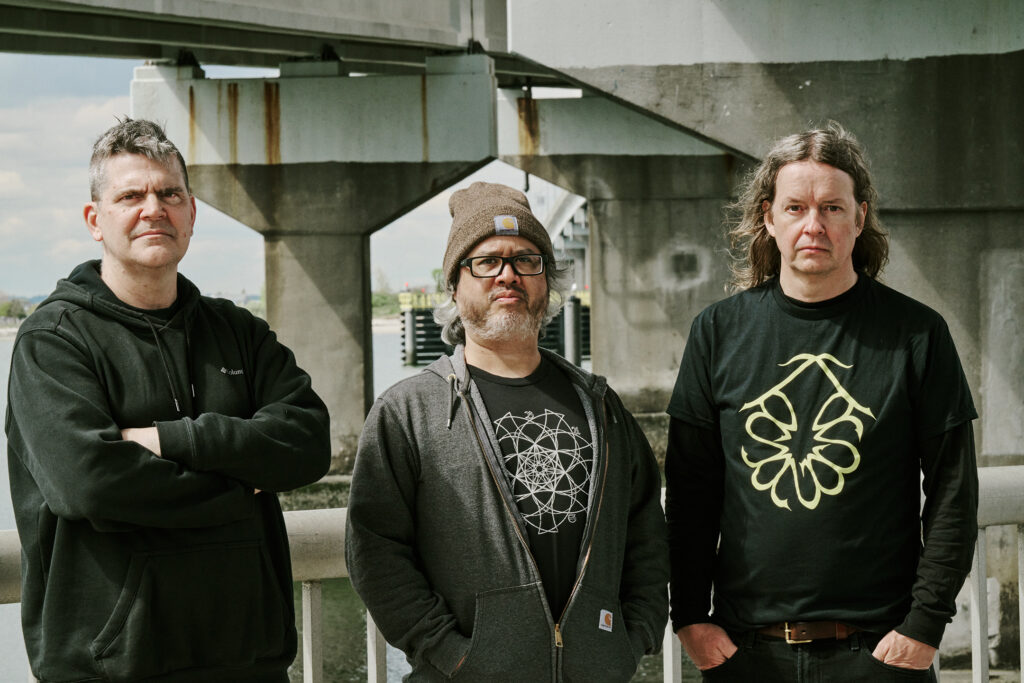 photos by Caleb Bryant Miller
Ghost Cult Magazine is streaming Succumbent, the second album from New York City instrumental avant-prog metal trio BASSOON, in advance of its release tomorrow on Nefarious Industries.
Succumbent was recorded and mixed by legendary engineer Tony Maimone at Studio G in Brooklyn (The Book Of Knots, Ani DiFranco, Mike Watt), mastered by Alan Douches at West West Side Music (Mastodon, The Dillinger Escape Plan, Converge), and completed with art/design by the band's Stuart Popejoy, who writes with the exclusive stream, "Succumbent is where BASSOON really reaches into all the dark corners of the crazy stuff we grew up on, you'd always hear prog or jazz or fusion hint at something far heavier, while doom and technical often stays in the lane of a particular kind of dissonance. The live vibe has been super energetic because folks are ready for it, as long as it hits hard it all makes sense which is really wild."
Stream BASSOON's Succumbent early at Ghost Cult Magazine RIGHT HERE.
Succumbent will be released on LP and all digital platforms tomorrow, Friday, November 17th. Find preorders, merch, digital links, and the previously released videos from the album at the Nefarious Industries site HERE.
Following their hometown release show and week-long tour through the Midwest in support of Succumbent, BASSOON is booking new live excursions for the months ahead, with new shows booked in Maine in February. Watch for updates to post shortly.
BASSOON Live:
2/10/2024 Dance Hall – Kittery, ME
2/09/2024 TBA – Portland, ME
Nestled in Brooklyn's art-metal underground since 2007, BASSOON started as the drum-machine-powered duo of Stuart Popejoy with Harvey Milk bassist Steve Tanner before evolving into the current trio of Popejoy on bass and keyboards with stalwart Brooklyn polymaths Sean Moran on guitar and John Mettam on drums. Their 2012 eponymous release and epic live shows earned them the praise of TimeOut's Hank Steamer as, "Brooklyn's heaviest and most challenging, bringing to mind a mixture of Melvins-style avant-sludge and daredevil '70s fusion," and their inclusion in Brad Cohen's "15 best metal bands in NYC" in the Observer in 2017.
BASSOON's Succumbent brings fresh forays into advanced heaviness, drawing upon Magma-esque intricacy, austere minimalism, '70s fusion/jazz harmony, and more pounding riffs like those from their first release in 2012. The album's intro "Omnidolent" provides a wide-ranging overture from stoner anthem to duophonic dissonance, followed by the austere blast-rock of "Succumbent" before ending the A-side with the polyrhythmic power rocker "Ossuarium." The back side presents two contrasting takes on heavy minimalism: "Pentisept" layers mathy melodicism over a shifting drum ostinato, while "Cyclops" cooks a slowly twisting intervallic mono-groove to a blast-beat boil. The album finishes with the Brahmsian prog of "Born To Doom."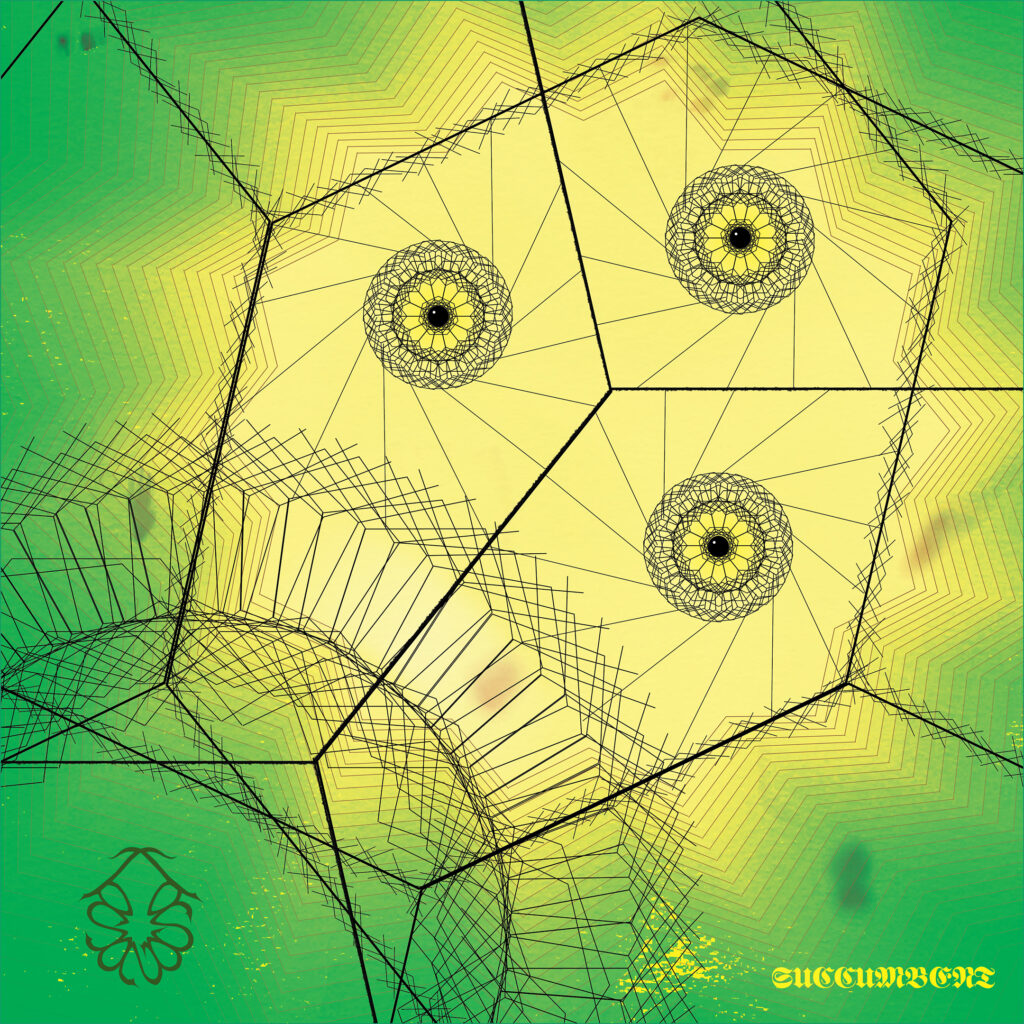 https://bassoon.bandcamp.com
https://www.facebook.com/bassoontheband
https://nefariousindustries.com
https://nefariousindustries.bandcamp.com
https://facebook.com/nefariousIndustries
https://instagram.com/nefarious_industries
https://twitter.com/nefariousInd
The post BASSOON: Ghost Cult Magazine Streams Second LP From Brooklyn Instrumental Avant-Prog Metal Trio, Succumbent; Album Sees Release This Friday On Nefarious Industries first appeared on Earsplit Compound.