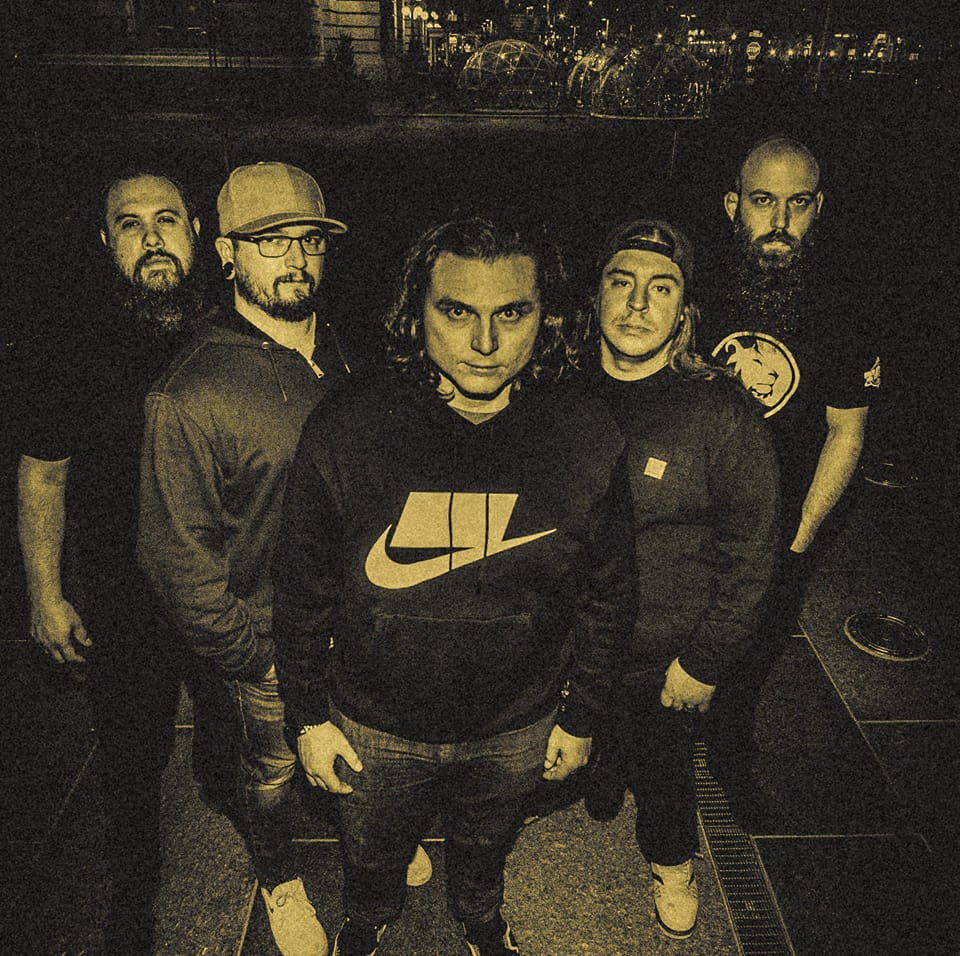 Interview with Ty Custer of It's Always Sunny In Tijuana
In a recent sit-down with Resident Rock Star Magazine, Ty Custer, the dynamic guitarist from It's Always Sunny In Tijuana, shared the inside scoop on the band's journey, their writing process, and what fans can expect in the future. 
Born out of a shared desire for a heavier sound and an abrupt alignment of artistic vision in 2011, It's Always Sunny In Tijuana quickly emerged from Denver's musical underbelly. With Ty at the helm, the band quickly penned four substantial tracks, asserting their presence on the local scene and, before long, sharing the stage with metal royalty like Revocation and Six Feet Under.
Over time, internal shifts propelled the band toward a darker fusion of Deathcore sounds, a suggestion of both Ty and then-vocalist Lonn. This stylistic recalibration brought in new members like Gerad and Max, and although lineup changes temporarily jarred the group, they found stability with their current vocalist Pat, and have since flourished.
It's Always Sunny In Tijuana identifies their music as "Progressive Deathcore," drawing heavily from late 2000s influences like The Black Dahlia Murder and Chelsea Grin. Ty details their songwriting as a rapid-fire collaborative effort, epitomized by their track "Dream Crusher," which came together in a matter of hours.
Even during challenging times such as the global pandemic, motivation surged through adversity. For some members, inspiration is plucked from the chaotic world stage while others simply feel the band's narrative is yet unfinished – the sound of Tijuana keeps calling.
Ty takes us through their EP, 'Say Nothing,' and the organic, evolutionary process it underwent—from its first conception to the layered recording sessions at Yearwalker and Rusty Sun studios. The song "Lakewood Is Burning" specifically marked a shift with its melodic endings and Pat's harmonies, opening new creative doors for the band.
With a performance strategy that hinges on careful sustenance and a unique hydration-to-beer ratio, It's Always Sunny In Tijuana ensures they are always at peak performance. "Miss Stress" is their crowning live piece, a song enveloped in a hypnotic rhythm that erupts into a defining breakdown.
Engaging with fans primarily through Facebook and a smattering of other platforms like TikTok, the band maintains a digital presence under @SunnyinTijuana. They handle criticism with equanimity, recognizing the vast spectrum of metal preferences and welcoming all forms of engagement.
The band's revolving door of vocalists was a significant obstacle surmounted by identifying a member—Pat—who truly understood the band's ethos. Looking forward, they plan a 2024 single and another EP by year's end, emphasizing teamwork in their creative workshop.
For It's Always Sunny In Tijuana, success is a tangible experience: seeing fans relish their live performances and increasing their auditory footprint. To aspiring musicians, they advocate a work ethic that surpasses talent, emphasizing the tenacity required to make a mark in the industry.
Maturing from heavy Thrash roots to a melodically inclined Deathcore, the band promises a robust live set and an upcoming EP that showcases their versatility. Their gear of choice, unerringly, is Schecter guitars, praised for their resilience and consistency both on the road and in the studio.
Although tight-lipped on additional details, fans can stay tuned to their website and social media channels for news and catch them live in Grand Junction and Denver in the coming months.
For more from It's Always Sunny In Tijuana, visit their website at www.Sunnyintijuana.com , check out their Facebook page at facebook.com/ItsAlwaysSunnyInTijuana, and follow @sunnyitijuana on all major social media platforms. Also, be sure not to miss their spellbinding energy on stage at their upcoming shows.
January 5th 2024 at the Crypt Denver