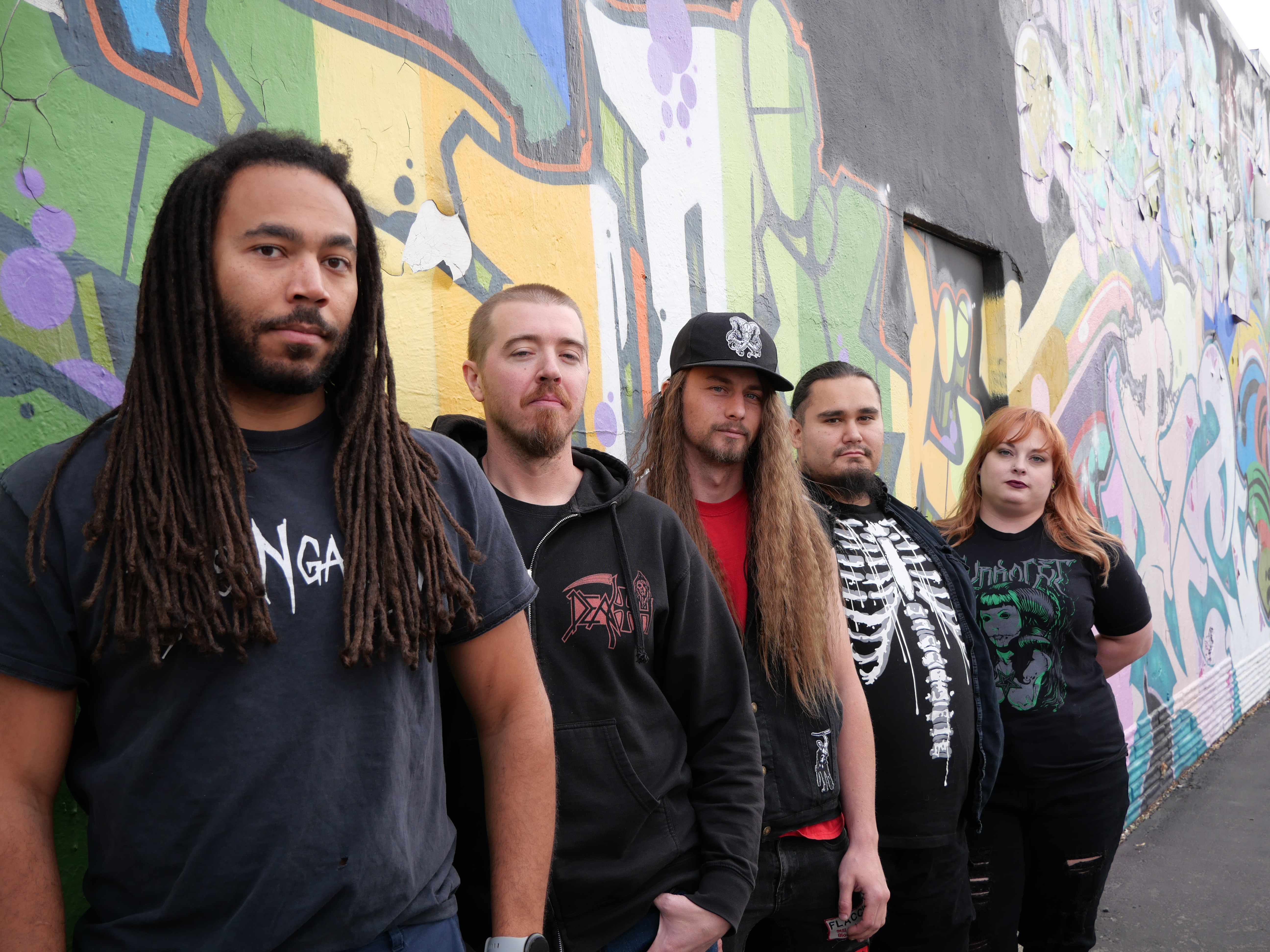 At Resident Rock Star Magazine, we have the pleasure of interviewing awesome bands and artists that rock the stage and create powerfully iconic music. For this issue, we got to sit down with the incredibly talented Joe Wilkins from Goat Hill Massacre. From their origin story to their musical influences, challenges and future plans, Joe gave us an insightful look into the band's journey in the dynamic world of music. 
Formed in 2007, The Goat Hill Massacre has its roots embedded in the Goat Hill area of North Denver. Initially born out of jam sessions between Joe and Andre, the band found its true identity when Danielle joined them on drums in 2016. The entrance of this new member transformed the band, allowing them to perform and eventually register a prominent place in the Denver music scene.
Drawing influences from Metallica, Trivium, Amon Amarth, Strapping Young Lad, Dethklok, Polkadot Cadaver, Cannibal Corpse, and more, The Goat Hill Massacre's sound can best be described as a heady mix of Dethklok, Lamb of God and Pantera with hardcore undertones that are reminiscent of At the Gates.
Despite their diverse influences, one thing remains consistent: Joe's songwriting process. The guitarist, merchandise creator, and booking manager, Joe leads the way in piecing together different elements to make a song. His passion for music drives him, seeing every song as a possibility to convert his regular job into a fulfilling music career. This incessant motivation has led the band through tumultuous times, including the challenging period of Covid-19, strengthening their camaraderie, and elevating their performance skills.
The Goat Hill Massacre's DIY ethos is also evident in their recording process. Their latest album was engineered, mixed, and mastered in-house by Joe and Danielle, ensuring a personalized touch and faithfully delivered sound.
Staying connected with their fans on social media, the band routinely posts updates, sells merchandise, and actively promotes their work on Spotify and their website. They measure their success by the growing numbers of their merchandise sales at home and away shows, and by the opportunity to perform outside of Denver.