Heavy metal non-believers, beware: The Hallowed is near! A true "album of the year" contender, the new studio album from US legends JAG PANZER will be released upon the world on June 23rd via Atomic Fire Records. In advance of its official unveiling, today the band delivers a lyric video for third single, "Edge Of A Knife."
The band elaborates, "'Edge Of A Knife' highlights the despair and hopelessness of the band of people/animals within the storyline. While earlier songs speak of unity among the group, this track speaks of worry and trepidation."
Watch JAG PANZER's "Edge Of A Knife" lyric video, created by guitarist Mark Briody, at THIS LOCATION.
Check out JAG PANZER's previously released videos for "Stronger Than You Know" at THIS LOCATION and "Onward We Toil" at THIS LOCATION. Watch the band's Tales From The Hallowed mini-documentary at THIS LOCATION.
The Hallowed will be available in the following formats: digipak CD, jewelcase CD, 2xLP (White/Blue; Transparent/Blue; Blue/White; White/Black), and digitally.
Preorder The Hallowed in the physical format of your choice, presave it on your favorite DSP, or preorder it digitally to receive "Edge Of A Knife," "Stronger Than You Know," and "Onward We Toil" instantly now at jagpanzer.afr.link/thehallowedPR.
The Hallowed is quite a different album compared to JAG PANZER's back catalog works as it follows the conceptual storyline of the band's comic book of the same title which came out in late 2022.
Bass and drum tracks for The Hallowed were recorded at Sonic Phish Productions in Arizona and engineered by revered drummer Ken Mary (Alice Cooper, Fifth Angel, Flotsam & Jetsam), with additional recording for guitars and vocals taking place at SteamPunk Audio Labs in Arizona and Hound House Studios in Colorado. Longtime engineering guru and extended JAG PANZER family member Jim Morris mixed the record at the famous Morrisound Studios in Florida while Maor Appelbaum (Faith No More, Halford, Candlemass, Armored Saint) added his mastering magic to the album. The staggering cover artwork was crafted by Dusan Markovic (Angel Witch, Virgin Steele) before longtime underground metal artist Travis Smith (Megadeth, Opeth, Overkill) was brought in to handle the layout of The Hallowed, finalizing an amazing team of artists for the new album.
JAG PANZER – Welcome To The Hallowed Tour 2023:
7/29/2023 Headbangers Open Air Festival – Brande-Hörnerkirchen, DE
8/01/2023 Colos-Saal – Aschaffenburg, DE w/ Elvenpath
8/02/2023 Goldgrube – Kassel, DE w/ Generation Steel
8/04/2023 MTS – Oldenburg, DE
8/05/2023 Wacken Open Air – Wacken, DE
8/09/2023 Musigburg – Aarburg, CH
8/11/2023 De Pul – Uden, NL
8/12/02023 Alcatraz Festival – Kortrijk, BE
9/29/2023 Blades Of Steel Metal Festival 3.0 – Madison, WI
Subscribe to Atomic Fire Records on YouTube. Listen to "Edge Of A Knife" as well as other new tracks in the AFR New Releases playlist on Spotify HERE.
JAG PANZER:
Harry Conklin – vocals
Mark Briody – guitars
Ken Rodarte – guitars
John Tetley – bass
Rikard Stjernquist – drums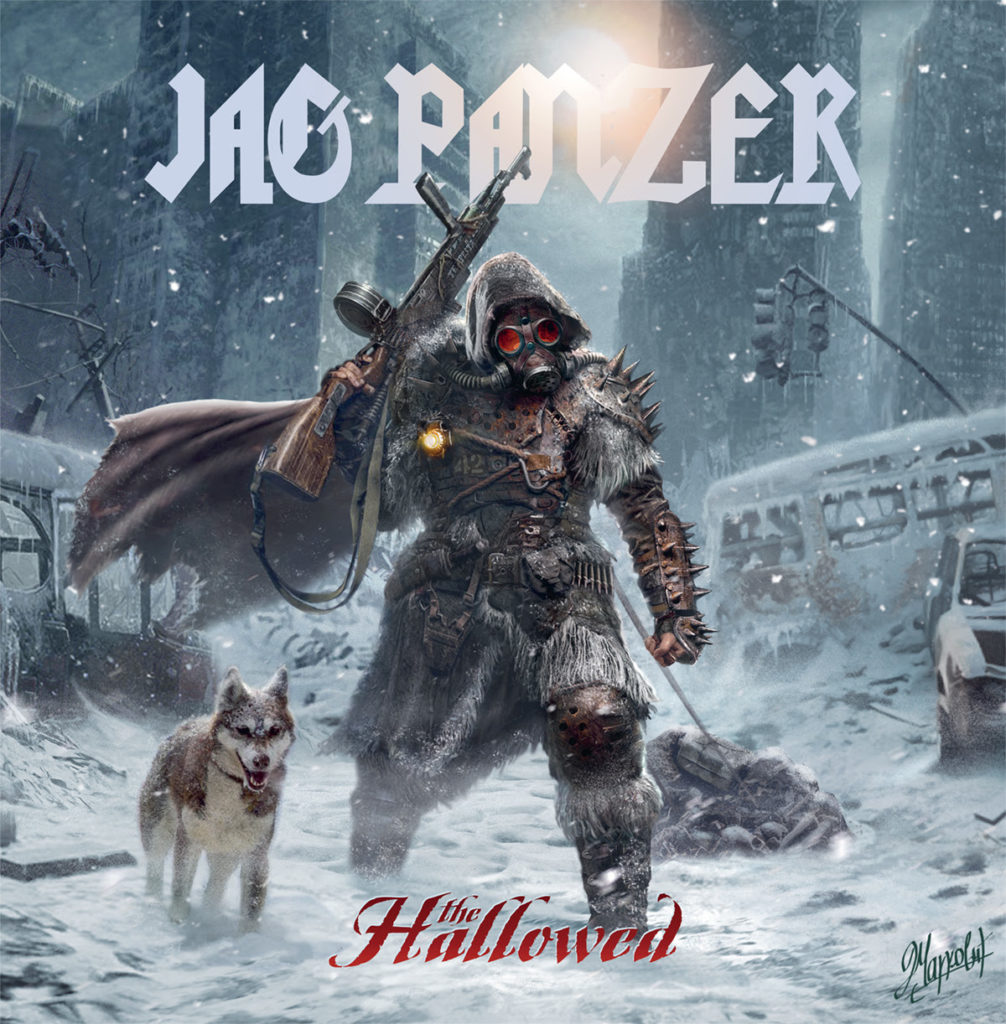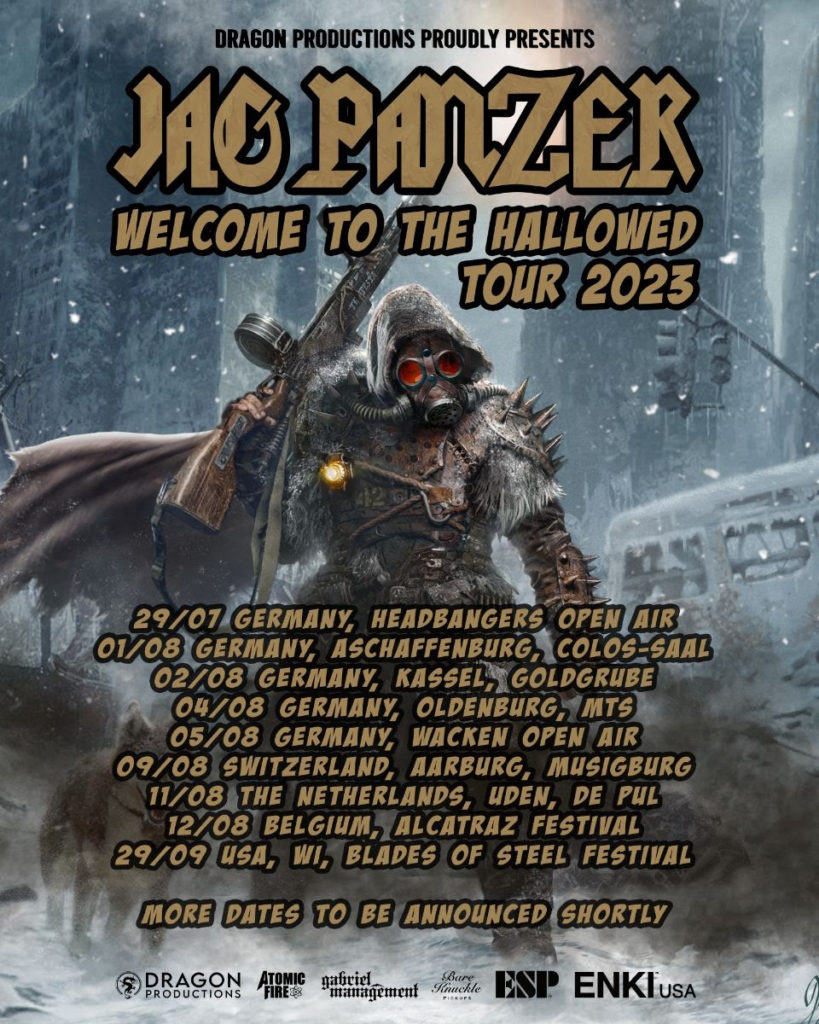 http://www.jagpanzer.com
http://www.facebook.com/jagpanzerofficial
http://www.instagram.com/jagpanzerofficial
http://www.twitter.com/jag_panzer
http://www.youtube.com/jagpanzervideo
http://www.atomicfire-records.com
http://www.facebook.com/atomicfirerecords
http://www.instagram.com/atomicfirerecords
http://www.twitter.com/atomicfirerec
The post JAG PANZER Releases Galloping "Edge Of A Knife" Single/Lyric Video; The Hallowed Full-Length Nears Release On Atomic Fire Records first appeared on Earsplit Compound.